Do you really know what is happening with that buried CSP conduit?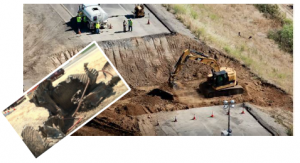 Whenever someone claims that corrugated steel drains and culverts "rarely" fail, it is wise to remember that while one in a hundred may be "rare"; one in one hundred is a lot more than zero failure considering countless CSP installations!
Click here to read article.
Click here for video.